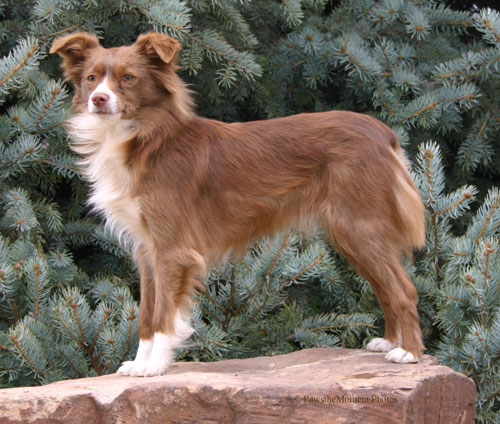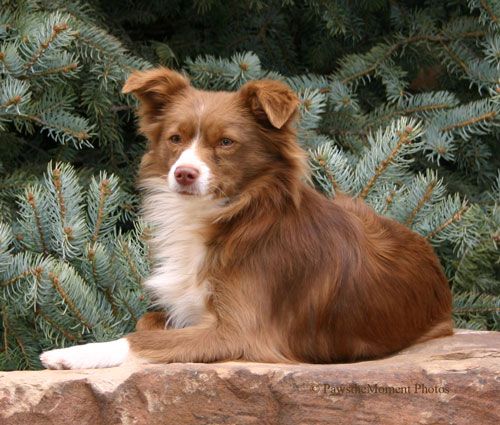 SUGAR IS EVERYTHING A AUSSIE IS SUPPOSE TO BE-HIGHLY INTELLIGENT,VERY WILLING TO PLEASE AND ALWAYS A LADY.OUR THANKS TO CHARLENE BOWMAN FOR LETTING US HAVE SUGAR.

SUGAR PUTS HER TEMPERMENT ON HER PUPS AND THEY ALL HAVE LOTS OF COAT.

OUR FIRST!!

INTERNATIONAL CHAMPION

CHERRY TREE BROWN SUGAR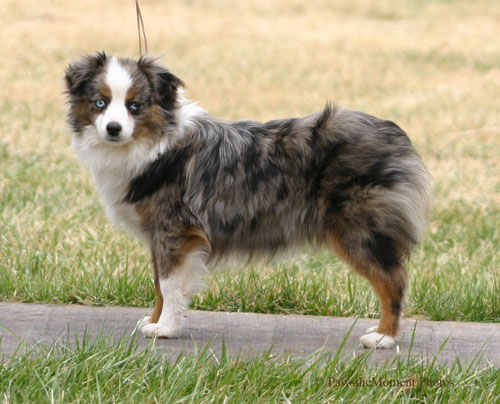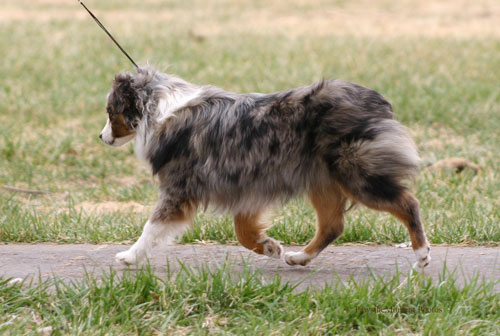 JUNGSTEN CHAMPION

SPIRIT MESA BLUE CORN MOON

CORN DOG IS OUT FIRST HOMEBRED CHAMPION.VERY CORRECT,TYPEY,BEAUTIFUL MOVEMENT,WITH A SOFT SWEET TEMPERMENT LIKE HER MOTHER TIKI.SHE WILL BE SHOWN THIS WINTER TO HER INTERNTIONAL CHAMPIONSHIP.

CALL CAROLYN AT 505-261-7373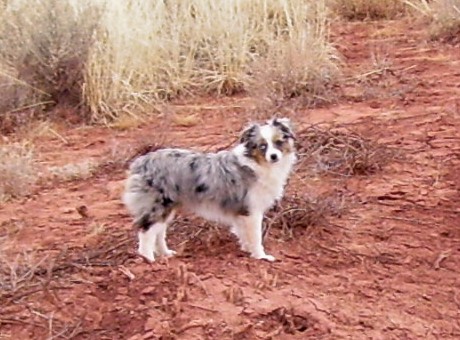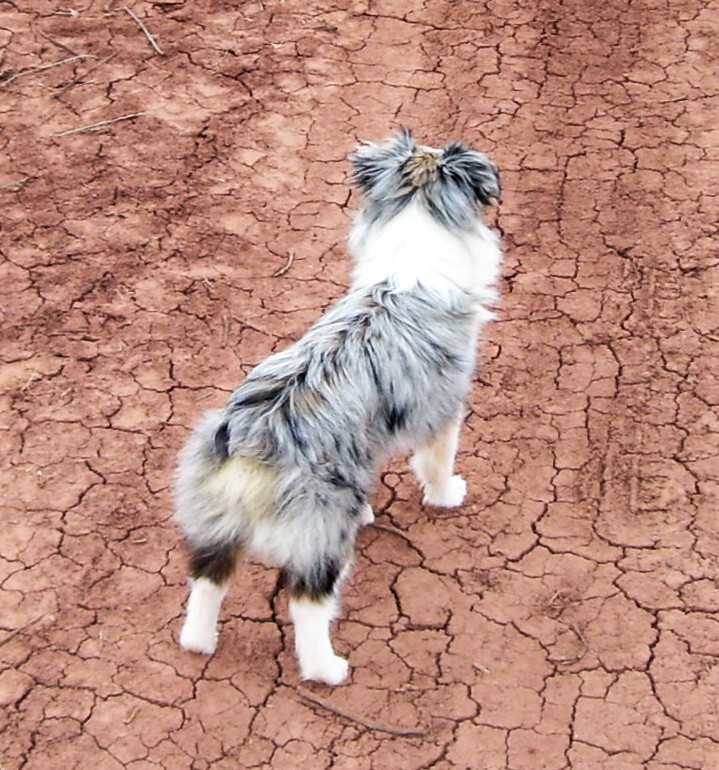 SPIRIT MESA SISTER SKY

WHEN ONE THINKS OF AN AUSSIE IS THIS WHAT YOU THINK OF? SKY IS SO TYPEY,WONDERFUL MOVEMENT,ANTIMATED AUSSIE TEMPERMENT,TOO SMART FOR HER OWN GOOD.SHE IS A TWO STEP x LUCKY PENNY DAUGHTER.WATCH FOR THIS ONE IN THE SHOW RING.

THESE ARE OUR BREEDING AND SHOW GIRLS,THEY ARE NOT FOR SALE.

In September of 2007,while walking the dogs on the mesa a coyote popped up from a bush in front of us.True to their breeding the aussies went in to protect us.

Leading the defense was Lucky Penny who I could see with teeth barred was fighting the coyote off.I then saw the coyote reach around her a snatch one of the toys.I knew it was a merle,but could not tell which one.I assumed it was one of the pups.It never occured to me it was Blue Corn Moon until she did not return.She was the little dog who never left my side.But when threatened she was up front.I never saw her leave me. She is missed every day.