This page was last updated on: November 14, 2013
SPIRIT MESA TOY/MINI AUSTRALIAN SHEPHERDS

Welcome to New Mexico's Best Toy/Mini Australian Shepherd Breeder.Located in Laguna,New Mexico,just a short drive from Albuquerque,New Mexico

HOME OF SHOW QUALITY MINI/TOY AUSTRALIAN SHEPHERDS AND AUSSIEDOODLES,TEDDY BEARS AND LITTLE SHIH TZU MIXES IN NEW MEXICO.

WE RAISE LITTLE AUSSIES IN ALL COLORS( BLUE MERLE,RED MERLE,BLACK TRI,RED TRI) WITH FULL CKC REGISTRATION.THEY ARE FED A NATURAL PREMIUM DIET, ARE VACCINATED WITH THE BEST VACCINES AVAILABLE(NEOPAR & NEOVAC) AND WELL LOVED SINCE THE DAY THEY ARRIVE INTO OUR HOME.

PLEASE TAKE A LOOK AROUND OUR SITE TO SEE PICTURES OF OUR BREEDING STOCK AND PUPPIES.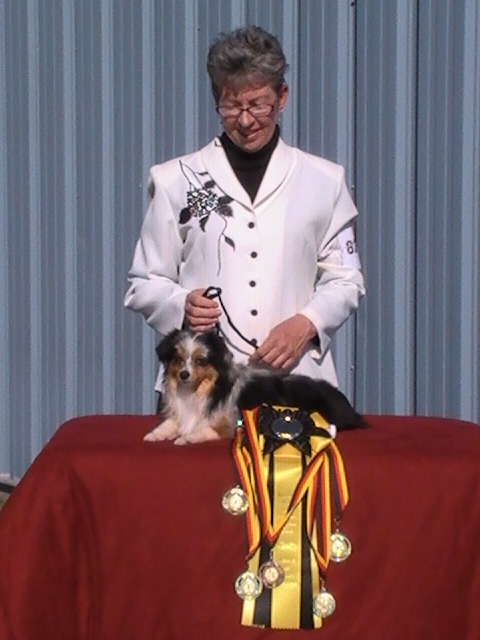 TOY AUSSIES,MINI AUSSIES,TOY AUSTRALIAN SHEPHERDS,MINIATURE AUSTRALIAN SHEPHERDS,BLUE MERLE,RED MERLE,BLACK TRI,BLUE EYES,RED TRI,TEACUP,MICRO,BLUE EYED TRI, TINY,LITTLE AUSSIE,NEW MEXICO, DOG BREEDER,toy/mini aussies,toy/mini autralian shepherds.australian sheperd.astrelin sheperd,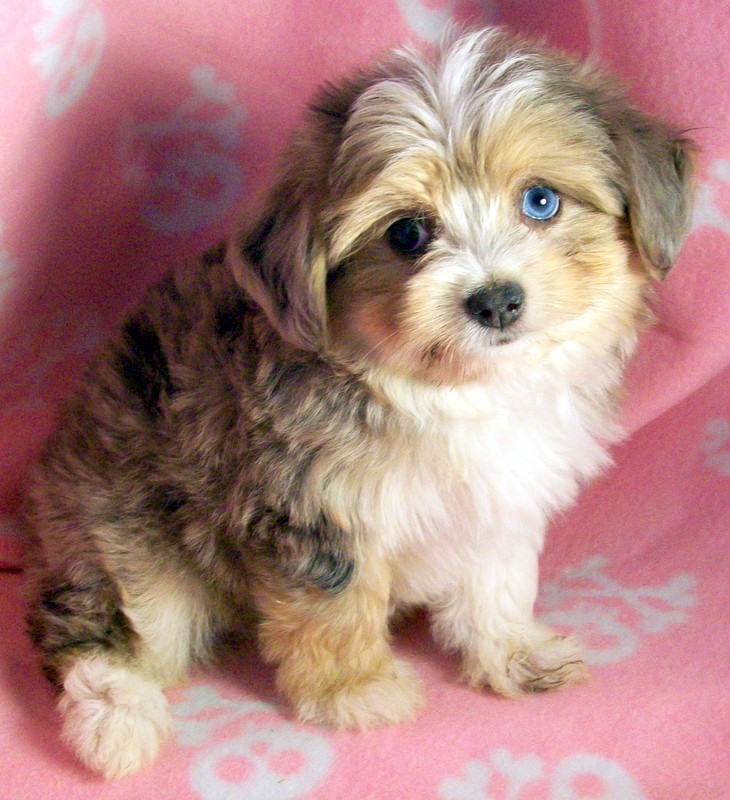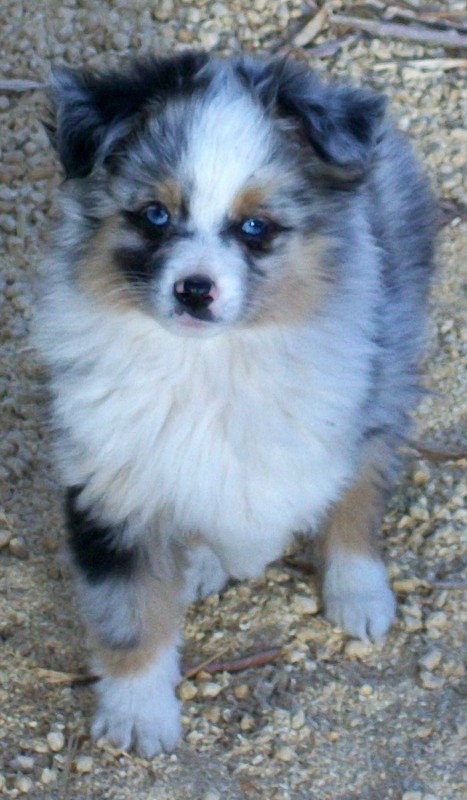 Australian Shepherd History

The history and origin of the Australian Shepherd breed is not completely known.The breed we know today as the Australian shepherd,was recognized in 1957,with the formation of the Australian Shepherd Club of America.The breed description wasn't even written until 1977.The Australian Shepherd was recognized by AKC January 1,1993,agaisnt the wishes of the majority of ASCA members.

Ok then where did the Australian Shepherd originate?

Most people agree that the Australian Shepherd came from the Basque region of the Pyrenees Mountains of Spain.Shepherds and the highly prized Spanish sheep were shipped to Australia, and the to North America.The "little blue dogs" (note the word little,we will get to that later) used by the Basque Shepherds were the forerunner of the dog we know today as the Australian Shepherd.There are photographs from the 1800's depicting a merle dog that looks like the Aussies we have today.

Whatever their origin,these little dogs were highly valued for their sheep herding skills.These  working ranch dogs were bred for ability rather than to a conformation standard and excelled in different terrain and weather conditions.

The qualities that we love in our Aussies today,strong herding and guarding instincts,exceptional intelligence,alertness,loyalty,and high energy,came from a practical need for these traits in working stockdogs.The Australian Shepherd was "Made in America" by American Stockmen.

Miniature Australian Shepherds

Where do the Mini Aussies fit in? Well how about smaller spaces? Miniature Australian Shepherds were bred from Australian Shepherds and have a shared history.Now remember the "little blue dog" that the shepherds brought with them? You really can't say an Aussie is a little dog ,but a mini could be considered that.I remember back 35 years when many of the Australian Shepherds we had would be considered a mini aussied today.My opinion is that is orginal Australian Shepherd was most likely what we consider a mini today.

In 1968 a lady named Doris Cordova ,in Norco ,California,began breeding Australian Shepherds with the goal of developing a miniature size.her idea was to create a dog with the same characteristics ,but in an under 17" size,to allow them to be better housedogs and to travel with easier.

Not long after that,another breeder,Chas Lasater of Valhalla Kennels also began to produce Mini Aussies.Cordova,Lasater and the Kennedy's of B/S kennels ere fundamental in the creation of this smaller variety.

This much small Aussie has proved to be very popular and in 1990,the Miniature Australian Shepherd Club of the USA was formed.MASCUSA was able to gain recognition for the Miniature Australian Shepherd fro the American Rare Breeds Associaltion.Today the Parent Club for Mini Aussies is NAMASCUSA or the North American Miniature Australian Shepherd Club of the USA.

The Best things come in the smallest packages!

Throughout this same time,several breeders decided that they wanted an even smaller variety of the Aussie.By breeding the smallest minis together for several generations,the Toy Australian Shepherd and it Parent Club,TASAA,were formed.The history of the Toy Aissie is the smae as that of the miniature variety,only the Toy Aussie is to be 10"-14" height.All other breed standards remain the same,and Toy Aussie Breeders strive to maintain the comformation and temperment of the standard Aussie.

These small dogs fit into even smaller spaces , making the Toy Aussie an option even for apartment dwellers.Although small their loyalty and velcro0like nature,make them freat companions and travelling partners.

New litter of Toys! Born 10/21/13  Black tri.

TwoNew litters of Aussiedoodles born 7/12/13and 7/18/2013,pictures are up!

New litter of Miniatures born 10/24/2013 Blue merles and Black tris.